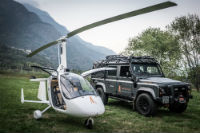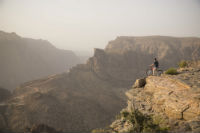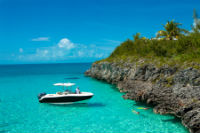 LONDON, UK (11th April, 2017) – For the very first time, Elite Traveler's editors have scoured the globe to compile an ultimate list of the world's very best adventures, including Land Rover Defender road trips across Europe, tiger safaris in India, mountain biking in Oman and hot air balloons in Monaco.
Matthew Robertson, founder of Momentum Adventure, told Elite Traveler: "More and more of us are looking for authenticity in our lives, something that feels unique, authentic and genuine. The beach holiday, no matter how plush, seems ultimately somewhat empty. I see this every day, clients calling, saying 'I want to do something different. I would love to try something adventurous, but I have no I idea how, where, or what to do.'"
For $21,000, you can visit Nanuku Auberge Resort in Fiji – one of the country's most luxurious resorts – and become better acquainted with some of the world's most feared and misunderstood creatures with a shark diving trip. Baros Maldives, offers glow-in-the-dark snorkelling with specialised blue flashlights that illuminate the neon yellow, green and red colors of the rare and indigenous underwater inhabitants – some of which only come out at night.
For something truly out of this world, you could head to outer space with Virgin Galactic – an experience only 550 others can claim to have enjoyed. Passengers can secure a seat to space for $250,000.
To see the Top 50 list in full, visit http://www.elitetraveler.com/top-50-adventures
To download images and a logo to feature on your website, please click here.
About Elite Traveler
Elite Traveler Media Group is a leading luxury lifestyle media group targeting Ultra High Net Worth Consumers. Based in New York, Elite Traveler is the only audited private jet publication with worldwide circulation aboard private jets and private jet terminals, giving advertisers unique access to the wealthiest consumers as they travel with friends, family and business associates.
About Elite Traveler Top 50 Adventures 2017: The annual Elite Traveler Top 50 Adventures list compiles the ultimate list of adventures from around the world, selected by our team of editors. Each once-in-a-lifetime trip is gives the best in luxury travel and adrenaline-pumping adventure.
Fotos: Courtecy of Elite Traveler